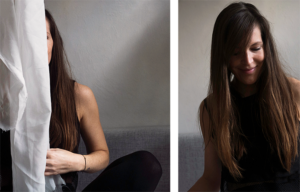 Graphic design since 2011 – based in Vienna, open for projects anywhere.
Driven by the passion for art and music, the attention primarily had been turned to projects in the cultural sphere. Collaborations with all kind of artists – visual, audio, performing to fashion, musicians, architects, writers and other designers, proved to be enriching and encourage to go further.
Not afraid of crossing borders between disciplines, eagerly trying to find the appropriate way to express the characteristics of the particular project, still carrying the romantic idea of maintaining the tactile moment of design, I am keen on involving analog working methods that often can enhance the nature of the work.
Do not hesitate to contact me! I am happy to arrange a meeting and find the appropriate visual communication for your project.
All photography © Laura Sperl. Find out more about Buttergrafik's involvement: fotografie.laurasperl.at, www.laurasperl.at